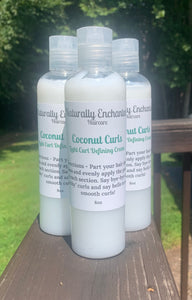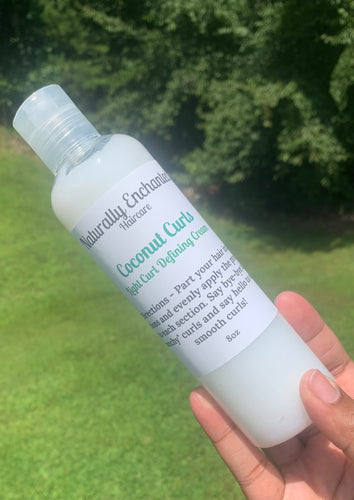 Okay, let's get into the topic that EVERYONE dreads! It's time to tame those uncontrollable coily curls! Coconut Curls is a super, and we do mean SUPER lightweight curl defining cream. This milky dream is designed to define and shape your curls like no other! When using this product, you'll notice that your curls are not only defined but crazy soft and smooth. Normally when using curl creams, you're left with crunchy sticky curls. That's not it! 
Also, Coconut Curls is infused with the finest oils, including coconut and emu oils! This product is perfect for any style from wash n go's to twist outs or just your everyday product! Remember, a little truly goes a long way. 

Here's how it works!

Simply apply the cream into your hands and distribute the product all throughout your hair! This product is easiest when applied in sections. You can use this on wet, damp or dry hair. Air dry and you're ready to go!