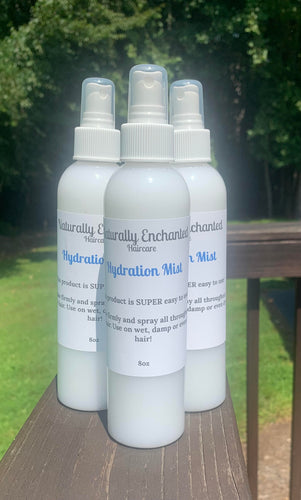 The Hydration Mist is designed to instantly help you achieve healthier, longer and hydrated hair! Oh and YES! This product perfect for all hair types. If you have straight, wavy, curly, thick, thin, color-treated, natural, relaxed…. ANY type of hair, this product is meant for YOU!
You can also use this product daily on wet or dry hair! If your hair is in fact on the more dryer side, then prepare to fall absolutely in love! Once you've noticed how silky and moisturized your hair stands are, you'll never look back! 

Here's how it works! 

It's quite simple! Simply spray the product on wet or dry hair and style as normal. This product is also good for a little "pick me up" in between daily activities! 
*Two key ingredients are Blue Malva and Argan Oil!