Marshmallow Root and Slippery Elm Cleansing Conditioner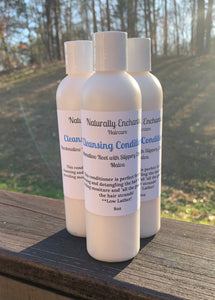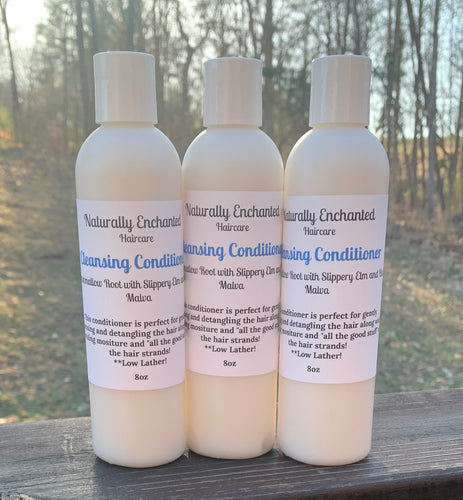 Marshmallow Root and Slippery Elm Cleansing Conditioner
Have you ever used a conditioner that will not only leave your hair feeling smooth and moisturized but also clean and refreshed? Well, we've finally found the perfect formula! Our all natural and organic Marshmallow Root, Slippery Elm and Blue Malva Cleansing Conditioner is amazing for several reasons. In this bottle of creamy goodness is a very unique brew of herbs designed to not only stimulate hair growth but also motivate the hair strands to become stronger than ever! This cleanser is also safe to use daily, which is a definite plus! Your thirsty hair strands will love you forever when including this in your "must haves"!
Here's how it works!
Simply massage into wet or damped hair for 3-5 minutes then carefully detangle (YES, it's also an amazing detangler!) your hair with a wide-tooth comb and rinse well. Please note that this product is sulfate-free does NOT lather.